Area Attractions
Near to Cowshed Cabin Farm are many attractions.
When you stay at Cowshed Cabin Farm, you don't have to drive anywhere to enjoy horseback riding, hiking, snow shoeing, or cross country skiing just by going out the driveway. Bring your dog (s) and they won't want to go home after they have had a chance to run free through the woods and fields and follow the streams!
Vermont 100 Mile Endurance Race, benefiting Vermont Adaptive Ski & Sports, is the only one of its kind in the country. Several hundred runners and nearly one hundred horseback riders compete on the same course -- one hundred miles of trails and dirt roads. The event is heavily supported by the local community and you can work at holds along the route or cheer on your favorite competitors. The event takes place in late July each year.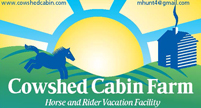 Five miles away is the Green Mountain Horse Association facility and grounds. GMHA is the premier regional equine competition facility serving New England. Hosting over 65 events in 26 weeks, GMHA is the only horse association that caters to 5 disciplines, driving, dressage, hunter/jumper, and trail riding. You can watch, participate as a volunteer, or compete while you are here. The GMHA grounds are an easy ride from the cabin. If you are a member, you can take advantage of members' days which gives you access to rings, jumps and trails.
Ascutney Mountain a former well-known ski resort and Orange Lakes Holiday Inn Resort is a short drive from the cabin. After the closing of the mountain and ski resort several years ago, the Town bought the property and created a nonprofit organization to restore, expand and develop use of the trails, buildings, and property for multi use, year-round recreation purposes. Ascutney Outdoors, the nonprofit, has brought back some skiing activity by installing a rope tow. It is expected that a T-bar and a tubing lift will be installed for the 2018-19 season. Guided or unguided snow shoeing as well as fat tire biking are also a part of the winter activities. The Climb Fitness Center is affiliated with Holiday Inn resort-a full-service exercise facility with an indoor and outdoor pool, tennis, basketball, tennis, basketball, racket ball and massage room. Daily passes are offered at very competitive prices.
There are miles of well marked, challenging mountain bike and hiking trails at the mountain. Several well-known biking and hiking events take place during the spring, summer and fall seasons such as Point to Point, the Vermont 50, Vermont Mountain Bike Festival, and Ragnar relay race. Click here to visit the Ascutney Outdoors web site to find out what is going on year-round.
Downtown Woodstock with the famous Woodstock Inn is a 20 minute drive and is full of quaint shops, places to eat, have coffee/tea, and art galleries. Come mid December for Wassail Weekend and you will be sent back in time if you watch the Wassail parade, comprised of horses and riders, carriages and buggies decorated in old fashioned period costumes--it's like Currier and Ives gone live! Woodstock and the immediate vicinity also has many really nice places to eat. You can find gourmet pizza and Italian, bistro and cafe style with good burgers, Chinese, and fine dining.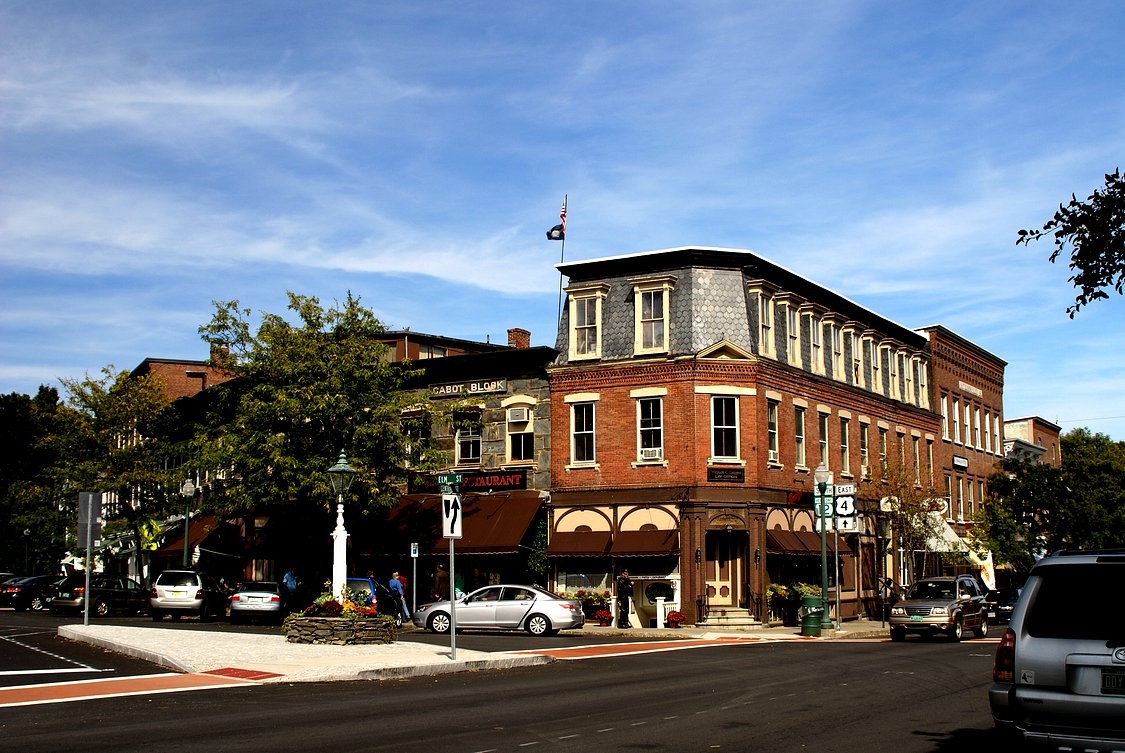 Local Tack Shops
Copyright © 2019 Cowshed Cabin Farm All Rights Reserved.